By
miguel
- Wed Feb 29, 2012 6:11 pm
- Wed Feb 29, 2012 6:11 pm
#272918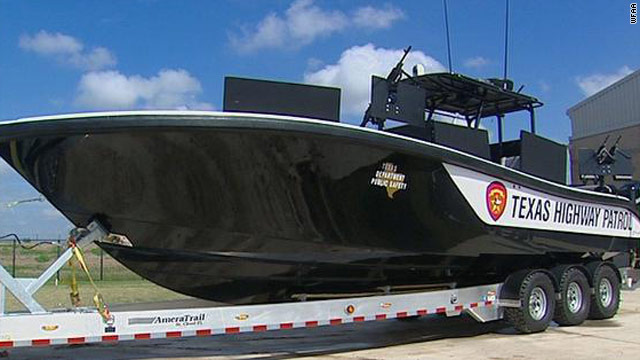 http://news.blogs.cnn.com/2012/02/29/te ... ?hpt=hp_t3
Texas is getting its own navy.
Next month, the state's Department of Public Safety will deploy the first of a fleet of six gunboats on the Rio Grande, the river that forms the border between the state and Mexico, CNN affiliate WFAA-TV reports.
The 34-foot-long boats, each powered by three, 300-horsepower outboard engines, will have bulletproof plating and six machine guns apiece, not unlike the river patrol boats the U.S. Navy used during the Vietnam War..........