By
red
- Sun Apr 15, 2018 11:11 am
- Sun Apr 15, 2018 11:11 am
#403249
Roadrunner71

wrote:

↑

Sat Apr 14, 2018 10:50 pm

I have wondered for a very long Time why Hang-Glider designers have never designed a FLEX - WING that was both a Topless design, and also a Bottomless Wing? I presume that the main objection to a Fully Cantilevered Flex wing would be weight. How about it? does anyone have the answer that I am seeking?

Think about it: A Flex - Wing Sans rigging that need to be moved through the Air.
Roadrunner,
Is this your glider?
It is cantilevered, it has struts, no top wires, no crossbar, and a single surface sail. It was intended to be the next generation of Albatross, the ASG-23. The "super-noseplate" and struts carried all the flying loads nicely. The cost of the "super-noseplate" prevented production.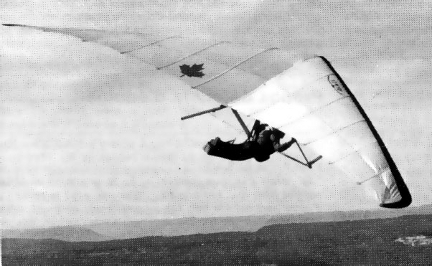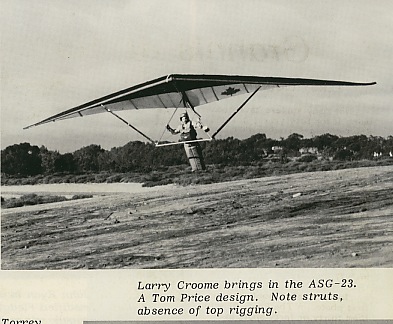 Cheers,
........Red.........................
Pssst! New pilot? Free advice, maybe worth the price,
https://user.xmission.com/~red/
H4, Moyes X2, Falcon Tandem, HES Tracer, Quantum 'chute. USHPA #28198